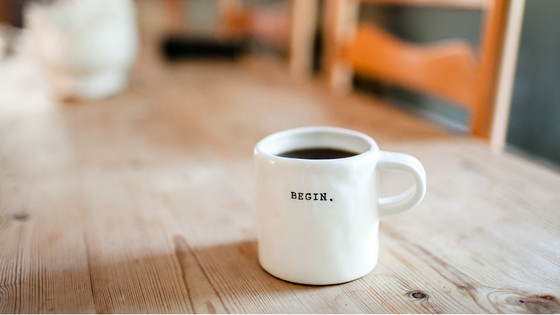 Wherever you go for social media knowledge, do you feel like you always get different advice? One social media marketer says one thing and other preaches an entirely different tactic?
Let's be real. Social media techniques vary depending on goals, budget, company size, and strategy.
Whatever the technique, I find a few truths hold true. Over the years, these truths have come to be known as The Philosophy of social media marketing. Whether I'm doing my own social media or taking care of clients, I make sure to incorporate these 7 Philosophies.
1. Goal Setting Sets You Up for Success
Want to know the NUMBER ONE reason why new entrepreneurs fail to see results on social media? It's because they fail to set a goal.
It see it over and over again. I'm here to HELP YOU AVOID this pitfall. That's why I've made it the #1 Philosophy.
By taking the time to set a SMART goal (Specific, Measurable, Attainable, Realistic, Time-Based), you can save not just hours, but days or months of wasted time and frustration. Just imagine!
I know you're eager to head out the gates and start posting on social media… but I challenge you to wait until you've set a goal and developed a strategy to get there.
2. Quality Over Quantity
When it comes to social media marketing, excess seems to be everywhere. There are an excess amount of platforms, an excess of information, and an excess of noise everywhere.
Combine that with the race to be the best and build the biggest following using the latest tools and it's a recipe for… well, excess. LOL.
Here at TSMMS, we are all about quality, not quantity.
We teach you how to build a quality community and foster quality relationships to ultimately bring in quality customers who are excited to exchange more for your quality services.
3. Take action. Have patience. Persist.
Social media is a long-term strategy and if you're in it for the long haul, TSMMS is for you.
Building a quality community doesn't happen overnight (although I have made it happen in a few short weeks!), so it's the action-takers who keep persisting, no matter what, who see the greatest reward for their efforts.
4. Strength in Sharing
There is strength in unity. If something on social media works really well for your business, you share the information to help others. As new entrepreneurs with limited time and budget, wouldn't you want to know about a new time-saving or money-saving social media trick?
TSMMS is about sharing knowledge and tools to help new entrepreneurs market their businesses on social media. This community is based on SHARING.
The saying is true… Together we are stronger.
We encourage you to share your social media experiences with other students and build each other up.
5. Automation Rules
Time is money. And who has time anyway? Especially new entrepreneurs. Chances are, marketing your business on social media is just one of the many things you need to do each day.
As a business owner, social media automation is your best friend. TSMMS will teach you practical automation to save you time and grow your network without sacrificing relationships.
In other words, we keep it real. No bots allowed.
(Visited 17 times, 1 visits today)